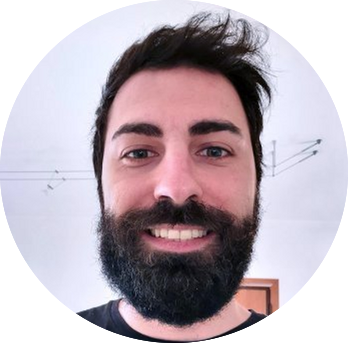 Mattia Righetti
Turned procrastination into action. Now I make products to help you save time. Proudly father of @BotTweet100
Keywords
Shopify service
Facebook
Public forums
Let's start from you, Who are you and what's your background?
Hey indiefella, 👋 I'm Mattia, an indie maker like you. Born developer turned marketer, done many things along the way.
What motivated you to start an Indie career?
Because I'm tired of working for someone else's dream. I want to be my own boss and push or take time when I need it.
Did you have a job while working on reaching you first bucks online?
Yes. A full-time job.
What's your tech stack?
ManyRequests, Stripe, Shopify (their).
How did you make you first 100$ as Indie?
I made my first 100$ as Indie with GestioneShop, a productized maintenance service for Italian Shopify store owners.
How did you come up with the idea?
I worked with a Shopify store owner, and I saw how she struggled to change sections, sync data, and many other things. So I looked around in the Shopify forums and communities, and I found it's a common issue.
How many hours (roughly) did it take you to get to your first $100?
Between 30 and 80 hours.
Did you validate the idea first?
No.
Did any big player already has the product when you started working on the idea?
Yes.
How did you approach competing with the existing products?
I focused on the local market instead to go worldwide.
What's your business model, and how have you grown your revenue?
Provide solo services through a backend where they can ask for help. Two tiers, one-off requests and monthly plans.
Which platform did you use to target them?
Facebook.
How did you target your potential users?
I engaged in public forums and groups where they were asking questions about their problems
What are the biggest challenges you've faced and obstacles you've overcome?
Distribution & sell because I built in the cave. Now I build in public and talk to potential customers upfront.
If you look back on your journey towards making your first $100, what would you have done differently?
Build in public, search for customers before even creating anything.
What are your goals for the future?
Create products/SaaS to help people and reach $100k revenue per year.